Cardi B Is The First Female Rapper In 19 Years To Hit #1 On Hot 100 Chart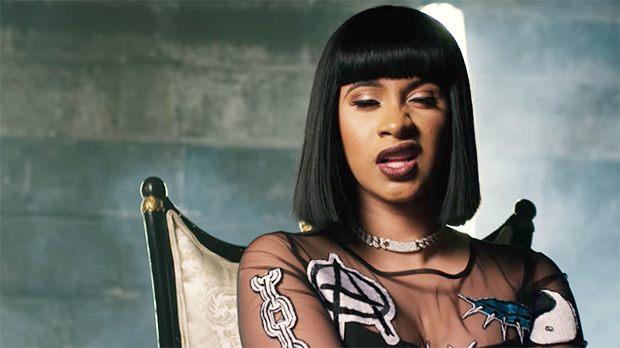 Cardi B Not ONLY Hit #1 With "Bodak Yellow" Today, Knocking Down Taylor Swift's "Look What You Made Me Do", But She Broke a 19 Year Record On The Billboard Charts.
She Is The First Female Rapper To Hit #1 On The Top 100 Chart Without a Feature On The Track.
Back In 1998, Rapper Lauryn Hill Topped The Charts With Her Single, "Doo Wop".
This Week's Top 5 Include: Logic's "1-800-273-8255″ Featuring Alessia Cara and Khalid At #4 and Luis Fonsi and Daddy Yankee's "Despacito" Featuring Justin Bieber At #5 On The Charts.
Fellow Rapper, Nicki Minaj Put The Fueding Rumors To Rest, Congratulating Cardi On Her Recent Accomplishment Over Twitter, Today:
"Congratulations to a fellow NEW YAWKA on a RECORD BREAKING achievement. Bardi, this is the only thing that matters!!! Enjoy it,".
Congratulations to a fellow NEW YAWKA on a RECORD BREAKING achievement. Bardi, this is the only thing that matters!!! Enjoy it💕💞🎀 @iamcardib

— Nicki Minaj (@NICKIMINAJ) September 25, 2017
Cardi Quickly Replied, "Thank you!! This means sooo much coming from you!! ❤️."
The Female Rapper Celebrated Her Recent W On Monday(9/25) at The Atlantic Records Headquarters In New York City, With Family and Friends. (See Below)…
.@iamcardib's family and friends surprised her as she hit No. 1 on the #Hot100 chart! Congrats, Cardi! 🎉 pic.twitter.com/7sVsnXXIPp

— billboard (@billboard) September 25, 2017
Save
Save
Save