Chance The Rapper, SZA, and More Set To Take Stage At Tribute Concert For Mac Miller!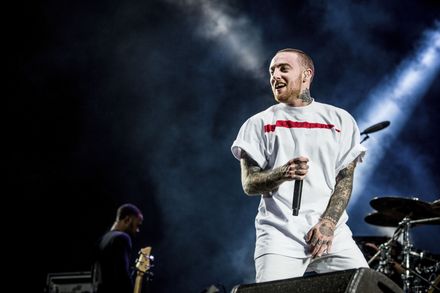 The tribute concert 'Mac Miller: Celebration Of Life' will take place on Halloween night at the Greek Theater in Los Angeles.
All proceeds will benefit the Mac Miller Circles Fund. A fund that gives back to children of lower income neighborhoods, giving them more opportunities through recreational and art programs.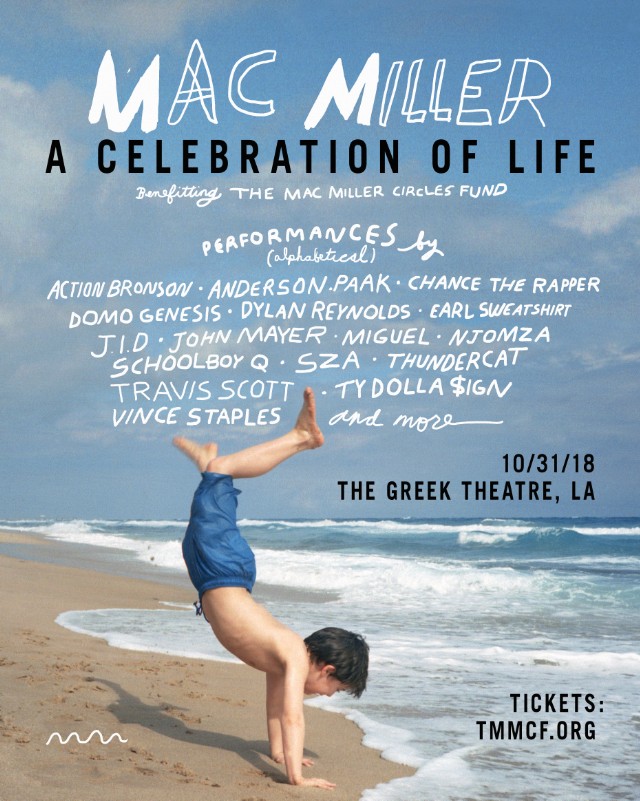 Performances by Action Bronson, Chance The Rapper, John Mayer, SZA, Travis Scott and Many More.
"The support we've experienced is evident in this amazing line-up and is a testament to Malcolm's incredible life," said Karen Meyers, Mother of Mac Miller…
"His father, brother and I are beyond thankful to everyone who is working to make this concert happen along with every fan and every friend for continuing to support Malcolm and his vision. He was a caring, loving human with a smile that could light up the sky and a soul that was out to make the world a kinder place and the MMCF will continue to do just that."
Learn More about the Mac Miller Circles Fund at their Website: MMCF website.
Tickets go on sale October 5, 2018 at TicketMaster.com