Common Becomes The First Rapper To Receive an Emmy, Grammy, and Oscar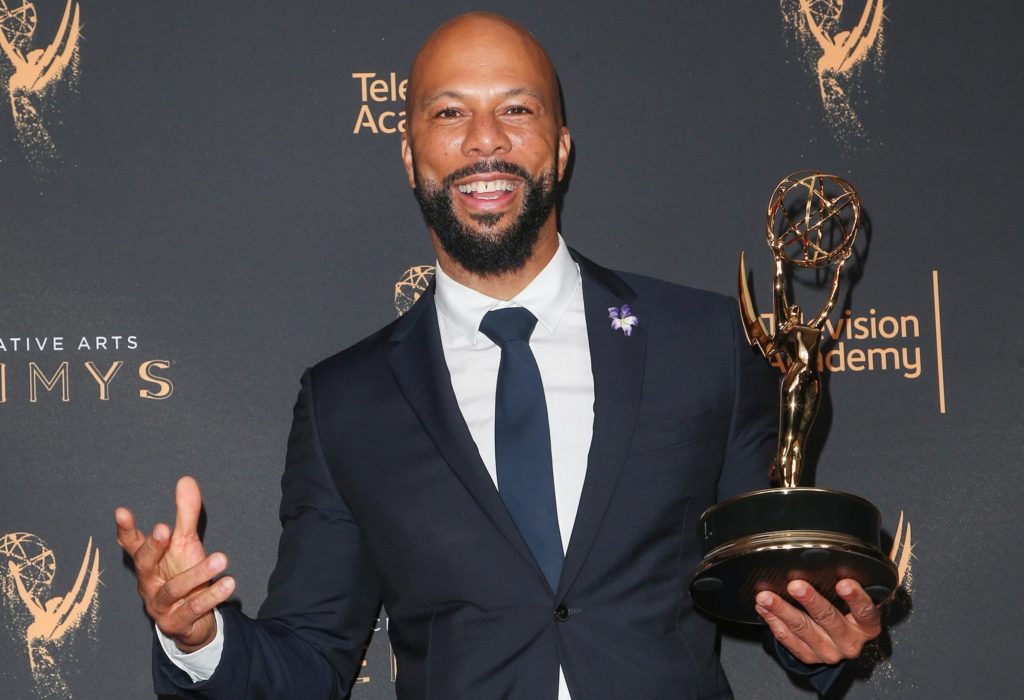 Congratulations To Chicago Rapper, Common. He Just Became The First Rapper In History To Receive an Emmy, Grammy, and an Oscar Award.
Over This Past Weekend, Common Set a New Record After Receiving an Emmy For His Latest Socially Conscious Track, "Letter To The Free". A Song He Wrote In Collaboration with Robert Glasper For Ava DuVernay's Powerful 13th documentary.
During His Acceptance Speech, He Stated, "I want to thank God first and foremost," Common said to Deadline. "Any time I get a chance to work with Ava DuVernay it leads to something positive, something strong."
https://www.instagram.com/p/BY2ALqJFGbe/?taken-by=common
In 2002, Common Won a Grammy For His "Love Of My Life" Track With Singer, Eryka Badu. In 2015, Him and Singer John Legend Scored an Oscar For Their Song, "Glory". Also Performing It Live On The Grammy Stage.
He's One Step Closer From The Ultimate Goal, Becoming a EGOT Member. If Common Gains Himself a Tony, He Would Be The 13th Entertainer and First Rapper In History To Win All 4..An Emmy, Grammy, Oscar, and Tony Award.
Salute To Chicago's Own, Common On His Latest Achievement!