Jennifer Lopez Hosts "Taco Wednesday" With The Kardashians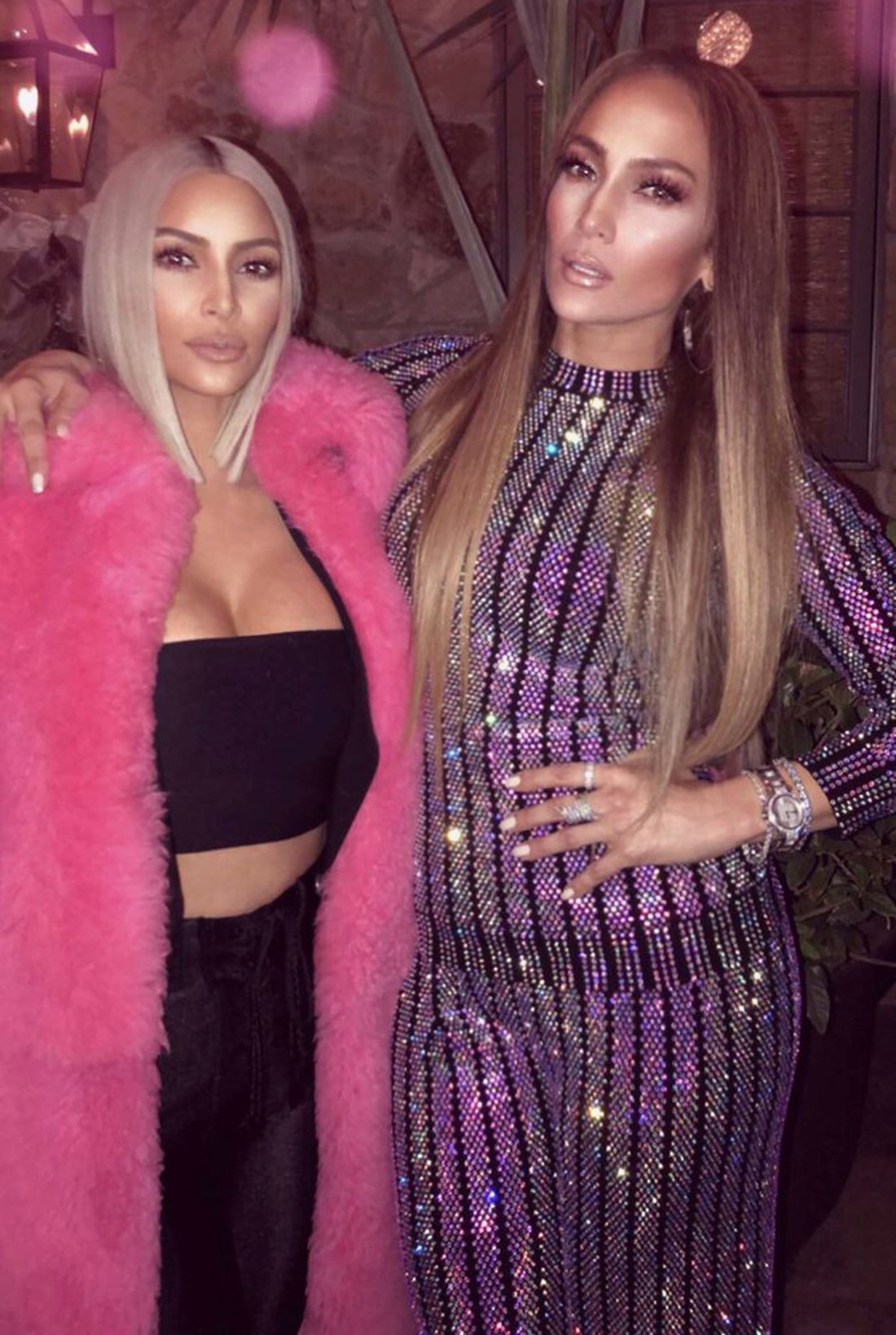 Jennifer Lopez Hosted a "Taco" Themed Get Together On Wednesday Evening at Her and Alex Rodriguez's Bel-Aire Home.
The Guests Included Kim, Kourtney, and Mom, Kris Kardashian. They Joined J.LO and Mom, Guadalupe For Dinner and Drinks.
https://www.instagram.com/p/BdPG-mch0X9/?taken-by=kimksnapchats
Kim Snapchatt'd The Whole Night at J.Lo's, Including Footage Of The Huge Spread Of Mexican Food, and What They All Wore For The Get Together.
She Captioned One Video, "Taco Wednesday at JLO's #kimkardashian". Celebrating With Their Mothers, Guadalupe Rodríguez and Kris Kardashian.
J. Lo Looked Beautiful In a Stunning Silver Striped Gucci Ensemble, and Kim Looked Great In a Cropped Black Top, Black Drawstring Pants, and Hot pink Fur Coat.
https://www.instagram.com/p/BdQEwomlGg8/?taken-by=jlo
The Girls Had a Fabulous Night Of Great Food and Fun Memories.