LL Cool J Becomes First Rapper To Receive Kennedy Center Honor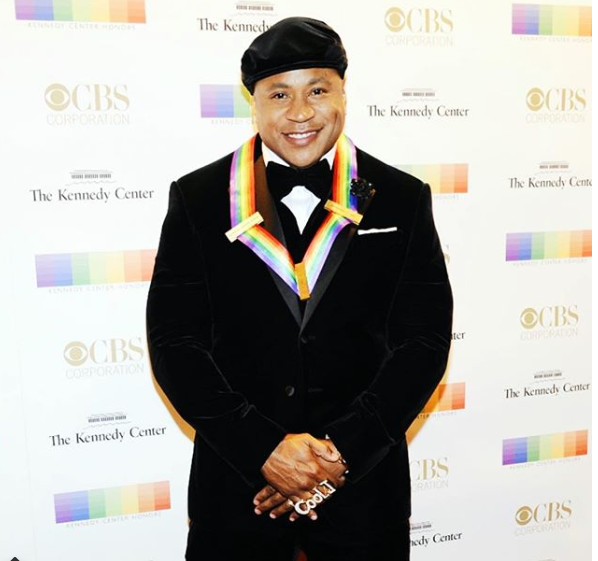 LL Cool J Has Released 13 Studio Albums and 2 Greatest Hits Compilations During His 32 Years In The Music Business.
Since His First Release(Radio) Back In 1985, LL Has Definitely Made His Mark In The Hip Hop World.
Last Night The Queens Rapper Was Presented With The Kennedy Center Honor, Being The First One In Hip Hop To Ever Achieve This Honor.
LL Cool J Went Onto Instagram To Share The News With His 1.2 Million Followers "I believe that we are built to do anything we put our minds and proper actions to," he wrote in the caption of a picture of himself at the John F. Kennedy Center for Performing Arts. "You have all the tools inside you that are required for you to fulfill your GOD given purpose. This one is for those who came before me and those who followed me. We were sent to this planet to love and inspire one another. Manifest our dreams and make them a reality. I hope you're inspired by me because I'm absolutely Inspired by you. Mic check 1212 Let's ride!! ? #KCHonors #StateDepartmentDinner #hiphop."
https://www.instagram.com/p/BcO12eulQSB/?taken-by=llcoolj
Other Honorees Last Night Included: Actress/Dancer Carmen de Lavallade, Singer/Songwriter Gloria Estefan, Writer/Producer Norman Lear, and Singer/Songwriter Lionel Richie.
https://www.instagram.com/p/BcO3IKEFucx/?hl=en&taken-by=llcoolj
The 40th Annual Ceremony Will Broadcast On CBS Dec. 26 at 9pm.
#Congratulations #LLCoolJ #KCHonor #FirstRapperToReceiveKCHonor #Salute #HipHop #Rapper