Meek Mill and Jay Z Team Up To Launch New Record Label, "Dream Chasers".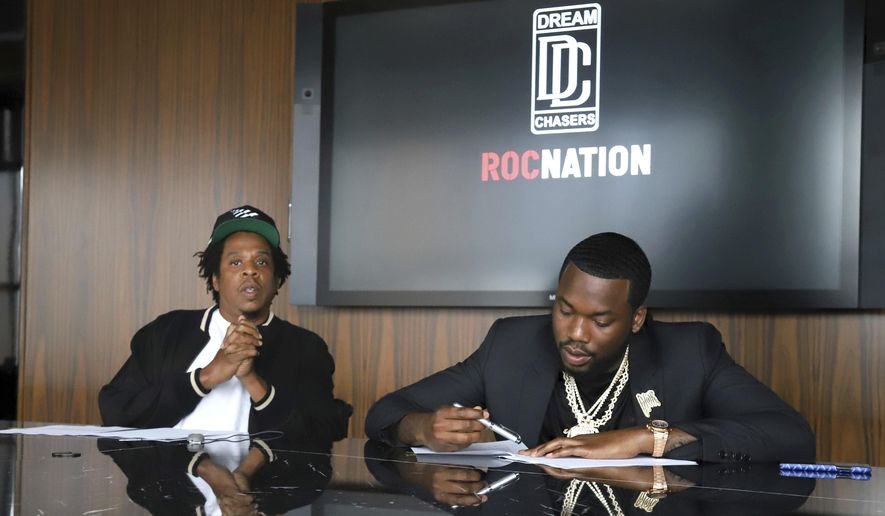 Meek Mill Shared Via Instagram He Teamed Up With Hip Hop Mogul, Jay Z To Launch "Dream Chasers", A Record Label For Upcoming Artists.
"Dream Chasers Records x @rocnation official joint venture label "Black entrepreneur, nobody did us no favors…Nobody gave us shit, WE MADE US" – HOV ✍??? ".
According To Variety, Meek Mill and JAY Z Made Things Official Tuesday at Roc Nation headquarters in New York City…
"Holding the title of president of Dream Chasers, a joint venture with Roc Nation, Meek will oversee the label and build a staff to sign and develop artists. The label will also handle its own operations, creative strategy, marketing and business affairs. Meek is also planning to open a recording studio for use by the label's artists. Said Jay-Z, whose 11-year-old Roc Nation has had Meek as a management client: "Everything he has done leading up to this point shows he is ready to [lead] the next generation. We look at the big picture — this is way beyond signing artists and having hot records." (Variety)
Stay Tuned To www.MusicAssent.com For Further Updates!