Nicki Minaj Confirms She's Dating Eminem!!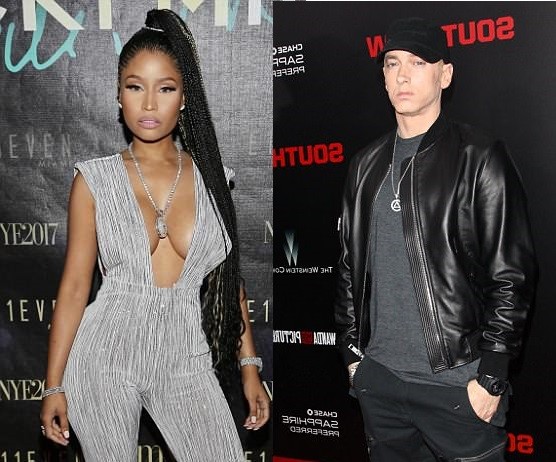 Nicki Minaj Has Hinted a Few Times Recently In Her Music That She Was Dating Rapper, Eminem.
On Thursday(5/24) She Comfirmed Her Relations With Him, Responding On a IG Comment(Below)…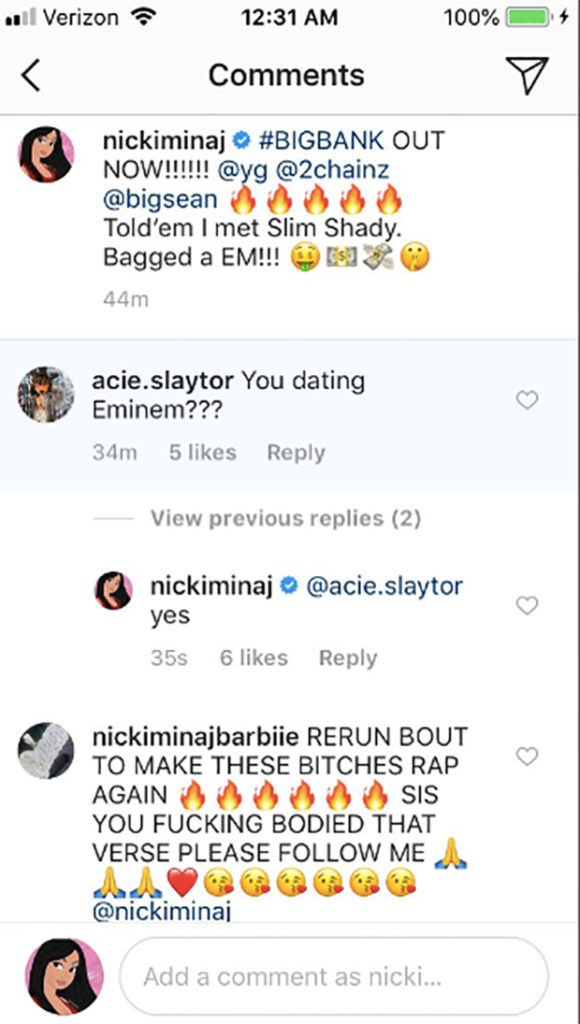 "You Dating Eminem," wrote user @acie.slaytor, and Nicki Simply Replied: "Yes."
During a Verse In "Barbie Tingz", Nicki Raps: "I'm still fly, just bagged a white guy," and Even More Detailed In Her Feature On YG's "Big Bank" That Was Released Today(May 25).
"Told them I met Slim Shady, bag the Em/ Once he go black, he'll be back again," She Raps With The Assist of Big Sean and 2 Chainz On The Star-Studded Track.
Nicki Minaj Has Dated a Few High Profile Artists In The Past Couple Years..Most Recently New York Rap Legend, Nas. The Two Ended Their Relationship Back In December.
This New Relationship Between The Two Of Them Could Definitely Work! Congrats Nicki and Eminem!
Stay In Tune With Music Assent On FB and Instagram @music_assent For Further Updates & More!