Nicki Minaj Will Debut NEW MUSIC On Finale Of SNL Live
During SNL's season finale on May 19, Nicki Minaj will perform "Chun-Li" and a new single of her upcoming album.
Via Twitter, she announced the news…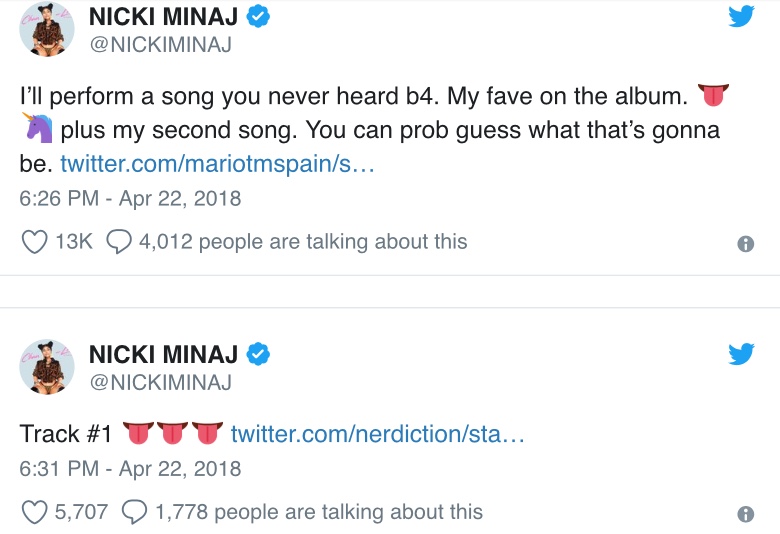 Also sharing she will not be able to perform at the upcoming Billboard Awards,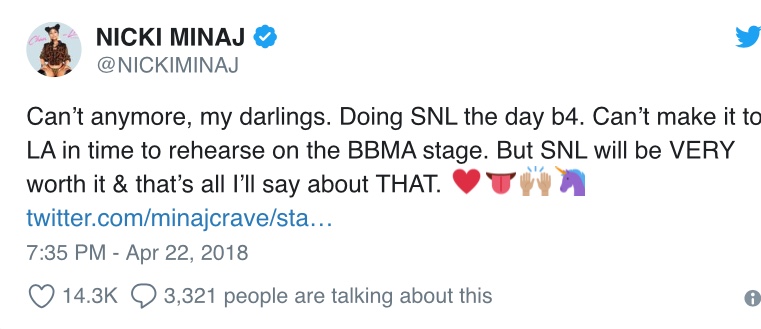 Nicki recently released two singles, "Chun-Li", and "Barbie Tingz". Both on Billboard's Hot 100 Chart.