Robert Knight, Original 'Everlasting Love' Singer, Dies at 72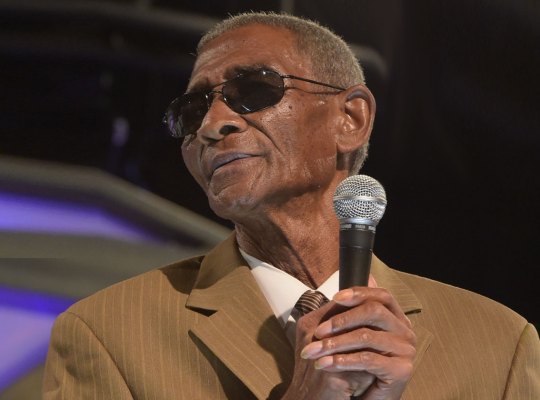 Country Soul Singer, Robert Knight, Best Known For His 1967 Billboard Hit "Everlasting Love" Has Died at 72.
According To The Tennessean, He Passed From a Short Illness(Undisclosed To The Public at This Time) On Sunday November 5th In Tennessee.
Starting His Music Career Back In 1959 With a Couple Of Friends In High School, Knight Formed The Paramounts, Releasing The Popular Single, "Free Me" In 1961.
The Group Shortly Fell Apart Due To Contract Errors, and Robert Took 5 Years Off From Music To Focus On His Schooling, Studying Chemistry at Tennessee University.
During College, Knight Joined Another Vocal Group, The Fairlanes. Which Lead Him To a Solo Deal With Songwriters/Producers Buzz Cason and Fred Foster On Their Record Label, Rising Sons Music.
In 1967, Robert Knight Recorded and Released His Hit Single, "Everlasting Love". The Single Peaked at # On The Billboard Chart, and Would Become One Of The Biggest Country Hits To Come Out Of Nashville.
The Single Was Later Covered By Several Major Artists, Including: Gloria Estefan, U2, and Love Affair. The Song Reached The Billboard Top 200 In The 60s, 70s, 80s, and 90s.
He Later Released "Isn't It Lonely Together", and "Blessed Are The Lonely". Both Were Released In 1968, and Reaching #97 On The Billboard Charts.
Knight Retired From Music Shortly After, and Returned To The University. This Time It Was Vanderbilt University. Where He Taught Chemistry, Was a Lab Technician, and Apart Of The Grounds Crew.
#RIPROBERTKNIGHT #Salute To His Legacy In Country Music, Blessing The World With The Classic Hit Song #EverlastingLove