Saudi Arabian Rapper Facing Arrest Charges Over Latest Single, "Girl From Mecca"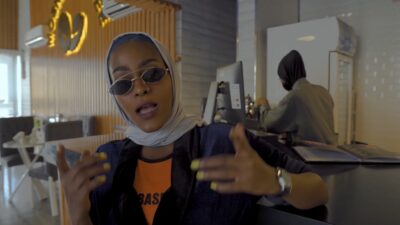 Saudi Arabian rapper who goes by the name, Asayel Slay is currently awaiting arrest charges over her latest single, Bint Makkah ("Girl from Mecca") being released on the Internet.
The Governor of Mecca, Khaled al-Faisal is not happy with the song being released, and in a tweet he ordered that Asayel Slay, and everyone else responsible for the video be taken into custody.
The Song is an anthem for woman of Mecca. Empowering them, and praising them for their strength and beauty.
The Governor wrote in a recent tweet, "it offends the customs and traditions of the people of Mecca and contradicts the identity and traditions of its high-ranking children."
The video has since been removed from the platform YOUTUBE, but fans are reacting, and circulating the video via social media. They are very supportive of Asayel's new music.