Today Marks 24 Years Since The Death of Kurt Cobain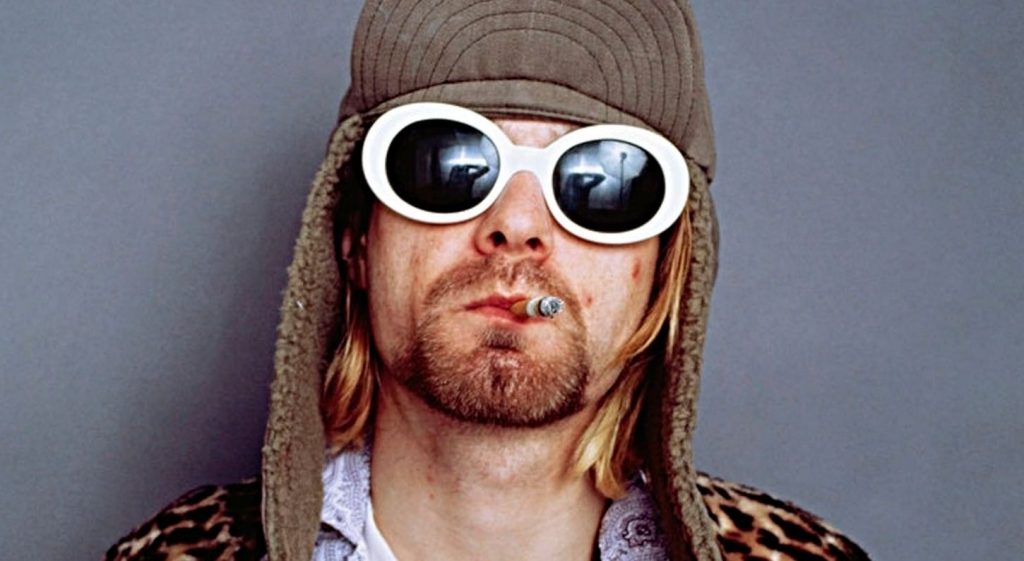 Kurt Cobain Was a Music Icon, and Founding Member of The Grunge Rock Group, Nirvana.
It's Been 24 Years Since His Passing On April 5, 1994. Tributes From Band Members, and Daughter Frances Bean Have Been Popping Up On Social Media Today.
http:/www.twitter.com/nirvana/status/981871130553204737
His Daughter, Frances Bean Releasing Her First Solo Written Single On The Anniversary Of Her Father's Death, A Soulful Cappella.
http://www.instagram.com/p/BhK_8RtABK4/
His Music Journey Began At An Early Age. Kurt Started Singing at The Age of Two, and Played The Piano By The Age of 4.
At 14, He Began Playing The Guitar and Started Recording Covers To Artist Such As: Led Zeppelin, Queen, and The Cars.
He Later On Would Link With Novoselic and Form Nirvana. After a few drummers, Grohl Was Discovered, and The Band Would Go Onto Be One Of The Biggest Grunge Rock Bands Of All Time!
In 1991, The Band Had Major Success..Landing a Major Deal and Releasing Their Debut Album, 'Nevermind'.
The Lead Single, "Smells Like Teen Spirit" Lead Kurt Cobain and Nirvana Towards Lots Of Success.
The Band Went On To Sell Over 25 Million Albums Across The US and Over 75 Million Worldwide!
After, 'Nevermind' Cobain Struggled With All Of The Band's Success, and Pressure Of Being a World Known Artist.
In 1992 Kurt Married His Wife, Courtney Love after a 2 Year On and Off Again Relationship. The Couple Often Bonded Through Drug Use and Music. Courtney was Also a Singer. They Welcomed Their Daughter, Frances Bean Cobain in August of 1992.
During The Next Couple Years to Follow, Cobain Went From Occasionally Using To Be Fully Addicted To Drugs and Alcohol. It Made It Hard For The Band To Tour and Make Music Together.
In March of 1994, Courtney Scared For Kurt Arranged and Intervention With His Closest Family, and Friends.
After Some Resentment, He Agreed To Get Clean, Entering a Drug Recovery Center in Los Angeles.
After a Day at The Facility, Kurt Cobain Escaped And Returned Back To Seattle Without Letting Anyone Know He Was Back.
It Was On April 8th, 1994 That Kurt Cobain Was Discovered at His Lake Washington Boulevard Home By an Electrician There To Install Security Cameras.
He Was Found With a Shotgun Pointed To His Chin, and a Suicide Note Beside Him.
The Note Stated He Had Not "Felt The Excitement Of Listening To As Well As Creating Music Along With Writing For Too Many Years Now".
A Public Vigil Was Held On April 10, 1994 At a Park in Seattle. Where Thousands Of Mourners Gathered.
It's Been 24 Years Since The World Lost a Music Icon…Kurt Cobain.
His Music Will Live On Forever! #RIPKurtCobain