Chicago Rap Legend, Twista Is Back With 'Crooked County'….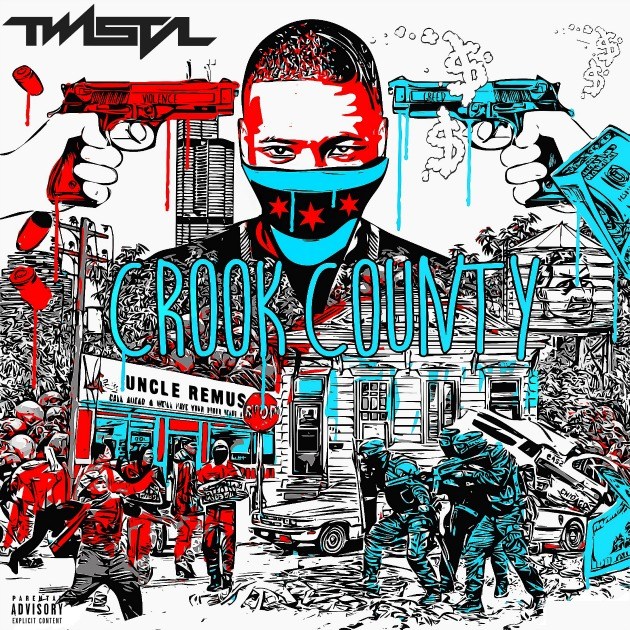 Twista Released His New LP 'Crooked County' Today(July 6th) On i-Tunes! His 10th Studio Album To Date.
The Album Includes 13 Tracks, With Features From Jeremih, Cap 1, Blac Youngsta, The Boy Illinois and More.
NEW Video For His Single Off The Album, "Baddest" ft Cap 1 Was Recently Released. Check It OUT!!
'Crooked County' Full Track List…
1. Disrespectful (prod. by Xcel for Beat Bangers Production)
2. Mortuary f. Vic Spencer (prod. by Zenzan Beats)
3. New Flow f. Bandman Kevo (prod. by YF Beatz)
4. Happy Days f. Supa Bwe (prod. by Zenzan Beats)
5. Hollywood (prod. by Supe)
6. Baddest f. Cap 1 (prod. by Zaytoven)
7. Paper Chasin f. Blac Youngsta & B. Scott (prod. by YF Beatz)
8. Dreams f. Bodi Deeder (prod. by Xcel for Beat Bangers Production)
9. Stackin Paper (prod. by Chase The Money)
10. Just In Case f. The Boy Illinois (prod. by Zenzan Beats)
11. Next To You f. Jeremih (prod. by Ty Fyffe)
12. Spend It f. YP (prod. by DJ Tight Mike for 1 Street Heat Production)
13. Can't Be Me (prod. by DJ Tight Mike for 1 Street Heat Production)
Download NOW On i-Tunes @
https://geo.itunes.apple.com/us/album/crook-county/id1240564864?app=music
Save