Jay Z is Standing Up For ALL Rap Artists, and The Lyrics in The Music They Release!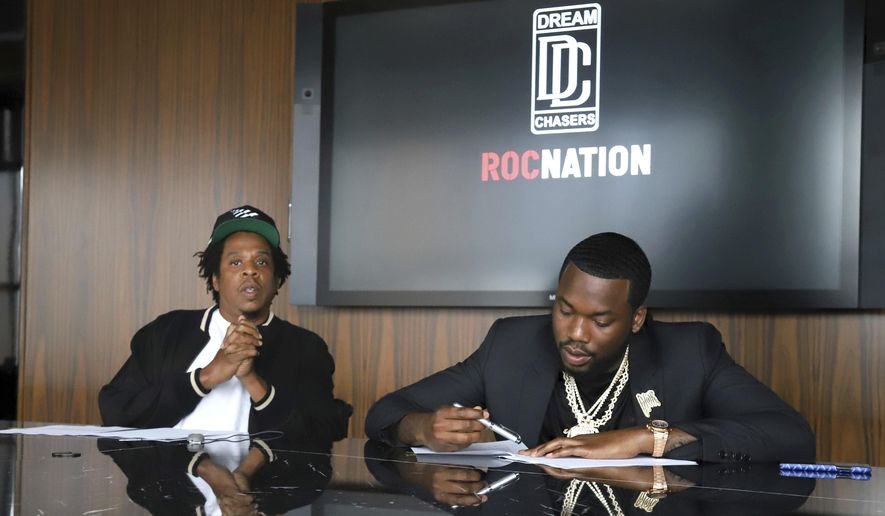 Jay Z is taking a big stand for rap artists, and the lyrics they choose to use in their music. The New York native is among other artists, fighting for lyrics to NOT be used against artists in court.
Recently, Rolling Stone wrote an an article about a proposed bill in New York to prevent prosecutors from using rap lyrics against them in alleged crimes.
Jay Z, Meek Mill, Robin Thicke, Kelly Rowland, Fat Joe, Yo Gotti, Killer Mike, Big Sean, and other celebrities joined together in signing a letter to state lawmakers, and New York Governor, Kathy Hochul into making the recently proposed bill, "Rap Music on Trial" (S.7527/A.8681) into a state law.
In the recently signed letter it expresses the lyrics in the music are poetic art, and not confessions.
"Rather than acknowledge rap music as a form of artistic expression, police and prosecutors argue that the lyrics should be interpreted literally – in the words of one prosecutor, as 'autobiographical journals' – even though the genre is rooted in a long tradition of storytelling that privileges figurative language, is steeped in hyperbole, and employs all of the same poetic devices we find in more traditional works of poetry."
This is close to Jay Z and other artists, and they are hoping it will go further with the senate vote in the upcoming elections.
Stay tuned to www.MusicAssent.com for further info…