Superbowl Half-Time Show One For The Books; Highlights HERE!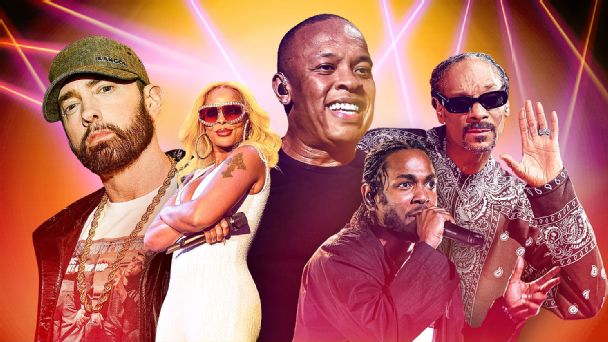 Superbowl 2022….
The Superbowl Half-time show was fully loaded with talent this year; Six legendary artists took the stage for an explosive performance…Biggest Hip Hop Half-time show in history.
The show began with Dre. Dre and Snoop Dogg performing their hit song, "Next Episode"
Followed by "California Love"…
Then 50 Cent came out for a set, performing "In Da Club". It was no surprise he would be apart of the biggest show in Half-time history.
Kendrick Lamar, the youngest of the group performed "Alright"..(Below)…
Also, Mary J. Blige performed her greatest hits, "Family Affair", and and an epic performance for "No More Drama".
Last, but not least Eminem took the stage for "Lose Yourself"..(Below)…
The Superbowl performance lasted only 25 minutes, but it was one for the books.
Dr. Dre paid a quick tribute to the late Tupac Shakur…Check it out…It the Anniversary of Tupac's "All Eyez On Me" album.
Superbowl LVI was held at the SoFi Stadium in Englewood, California.
Thanks For Tuning Into WWW.MUSICASSENT.COM Like Us ON FACEBOOK & INSTAGRAM