The 2023 Billboard Music Awards Was an Epic Night for Morgan Wallen & Taylor Swift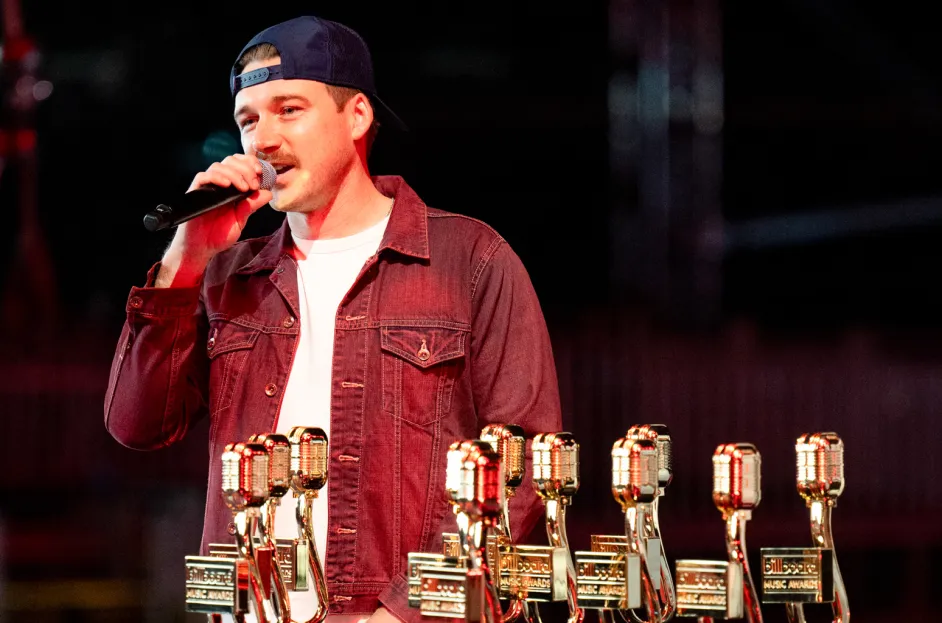 The 2023 Billboard Music Awards was a night of epic performances, and big wins for Morgan Wallen and Taylor Swift.

Morgan Wallen received 11 wins, including: Top Male Artist, Top Hot 100 Artist, and Top Country Artist of The Year. Morgan performed "98 Braves" on the Billboard stage.
Taylor took home 10 wins, including Top Artist and Top Female Artist. As well as top Billboard 200 Artist.
Karol G, who took home Top Latin Artist, and Top Latin Touring Artist award, kicked off the show with a performance of her hit songs, "Qlona," "Labios Mordidos" and "Ojos Ferrari."
Mariah Carey delivered her first live performance of "All I Want for Christmas Is You," with dancers and Ice skaters joining her.
Other performances of the night included: David Guetta and Bebe Rexha, Tate McRae, Stray Kids, NewJeans, and Peso Pluma.

The Billboard Music Awards, presented by Dick Clark Productions aired on the award show's official social channels, and site.
Thanks for Visiting MusicAssent. Don't forget to hit the Subscribe button (Below), and like us on Facebook and Instagram.