Jo Mersa, Bob Marley's Grandson – Cause of Death Now Confirmed
Bob Marley's grandson and son of Stephen Marley, Jo Mersa was found unresponsive in his car at a store parking lot on December 26. Despite administering CPR, first responders pronounced him dead.
 The sudden death of Mersa shocked his family, the music industry, and fans across the globe. The circumstances surrounding his death remained a mystery, fueling speculation and rumors across all social media platforms.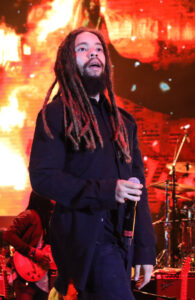 However, E News reports, The Medical Examiner's Office disclosed that they determined Bob Marley's grandson, who was 31 years old at the time of his passing six months ago, died due to acute asthma exacerbation.
The documents further indicated that there were no indications of physical trauma. However, the examination did reveal specific findings related to Jo Mersa's respiratory system, including signs of congestion, hyper expansion, and increased mucus in the airways.
This tragedy is a reminder of the importance of managing chronic health conditions and adhering to prescribed treatments. Asthma, a common respiratory disease, requires consistent care and attention to minimize the risk of exacerbations and complications.
The medical history of Jo Mersa highlights the significance of proper management and adherence to medication regimens, particularly for individuals with pre-existing health conditions.
Unfortunately, he was not taking the necessary asthma medications at the time of his tragic death. They could have potentially prevented the acute asthma exacerbation.
Our thoughts and prayers go out to the Marley family and everyone that knew Jo Mersa R.I.Paradise
Thanks for visiting Music Assent. Hit the subscribe for further updates. Like Us on Facebook & Instagram!
Remembering Antoine "Fats" Domino(February 26, 1928 – October 24, 2017) | Music Assent