Post Malone Will Be Honoring The Legendary Rock Group, Nirvana This Friday!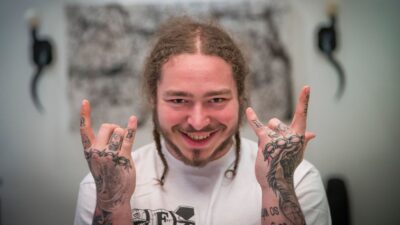 This Friday, Post Malone will live-stream a special tribute to the legendary group, Nirvana to raise money for the COVID-19 Solidarity Response Fund.
During the live-stream, Google has offered to match all donations(Up to $5 million) to the Covid-19 Response Fund.
The 24 year old artist will be performing some of Nirvana's greatest hits. Along with requests from his Youtube subscribers.
Post Malone has mentioned before he is a huge fan of Hard Rock/Metal Music, and Nirvana being his favorite group of all-time. Even having a portrait of Nirvana's lead singer, Kurt Cobain on his knuckles.
The live stream will be on Post Malone's Youtube and will be LIVE on FRIDAY, April 24th at 3PM(PT) and 6PM(ET). Check out the PRE-SHOW HERE.