The Hip Hop Hall Of Fame Museum Is Coming To New York!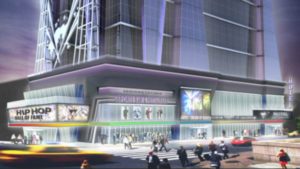 The Hip-Hop Hall Of Fame Museum Is Coming To New York By Early Next Year!
Reported By Fact Magazine, The Nonprofit Behind The Project Has Secured Approval To Start Building A Multi-Story Structure In Harlem, That Includes: A Museum, Cafe, Gallery, Visitors Center, and Gift Shop.
The Project Will Cost Nearly $150 Million To Complete, and They Are Currently Working On Donations To Begin Construction.
There's No Permanent Address For The Museum Yet, But Reports Say It Will Be Located On 125th Street, Near The Apollo Theater. With Plans To Open The Complex Near February Of Next Year.
A 20-Story Complex, a Five-Star Hotel, Concert lounge, Additional Museum Space, and Sports Bar Will Be Added At a Later Date. The NonProfit Is Also Planning To Include Educational Programs For The Kids In New York's Public Schools To Visit The Hip-Hop Hall Of Fame Museum, Yearly.
Hip Hop Began In The Streets Of New York With DJ Kool Herc, and MCs Such As Grandmaster Flash & The Furious Five Back In The 70's. It's Also The Home Of Some Of The Nation's Biggest Hip Hop Artists: KRS-One, Slick Rick, Notorious B.I.G, Nas, Big Pun, Doug E. Fresh, Biz Markie, Mase, Busta Rhymes, Big Daddy Kane, Foxy Brown, and Many Others.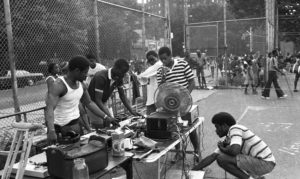 It's Only Right The Museum Be In The Heart Of New York.
Save