Irish Singer, Hozier Claims First UK Number 1 Album
Irish singer and songwriter, Hozier claims his first UK Number 1 album with his latest hit, "Unreal Unearth."
Hozier 's self-titled 2014 debut album reached top 10, along with his 2019 album "Wasteland Baby," reaching sixth position on the charts.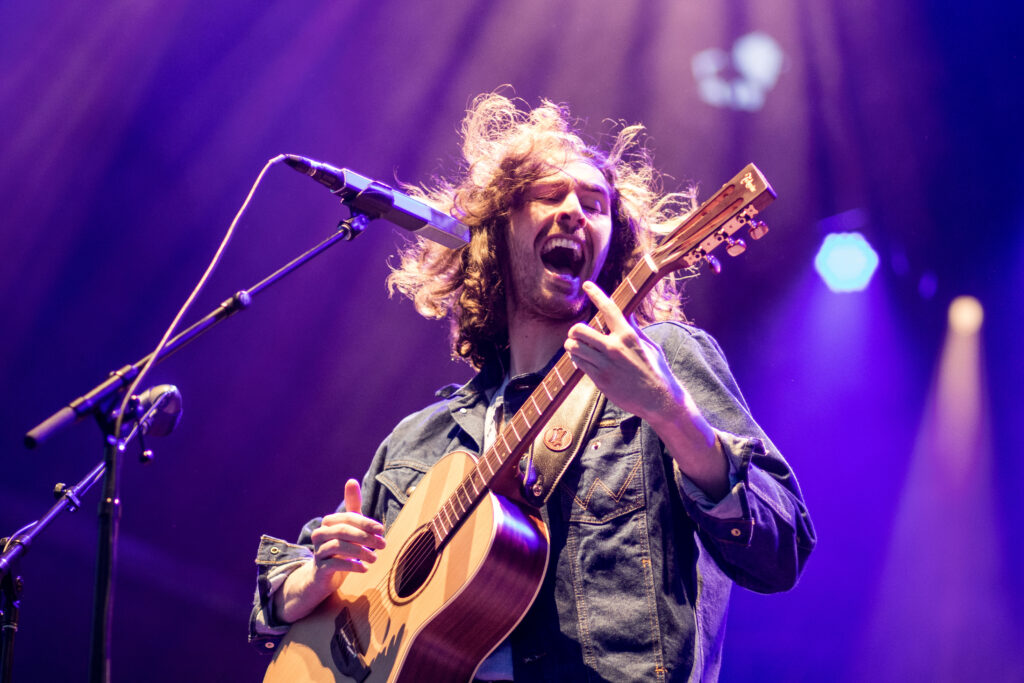 Hozier told the Official Charts: "I just want to say a massive thank you for this Official Number 1."

He then went onto say, "Thank you for all your support; for streaming and buying the album. It means the world, this is my first Number 1 in the UK."
"I can't wait to come over in December and play a few shows. I'm in Nashville at the moment in this sweltering heat, rehearsing for my upcoming tour"
Also,
"I can't wait to see you in person and play this music live. Thank you for all your support, it's amazing."
Hozier is currently on tour and playing at the Huntington Bank Pavilion at Northerly Island in Chicago, IL on September 12th, 2023.
The Unreal Unearth Tour continues until November 4th in Los Angeles, CA. Get Tickets HERE!
Taylor Swift On Top; Leading Nominations At The 2023 VMA's
Thanks for visiting Music Assent. Like Us on Facebook and IG @Music_Assent.