The National Museum of African American Music, Set To Open Jan. 18, 2021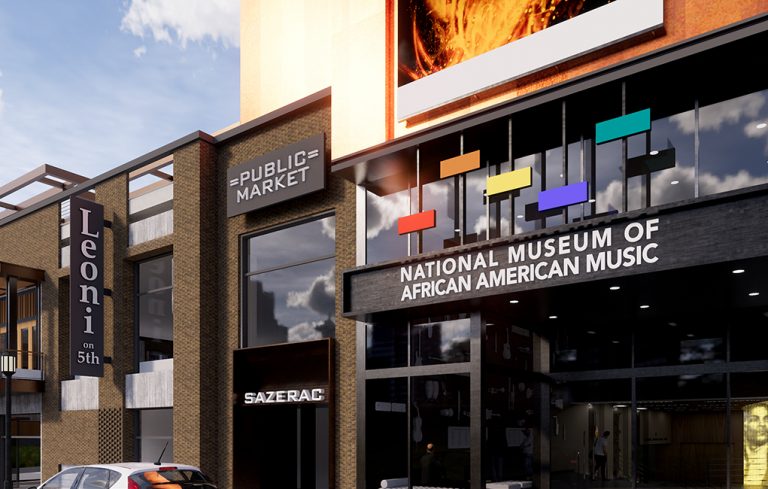 The National Museum of African American Music, set to open Jan. 18, 2021 in Nashville, TN. The 56,000 square feet building located at 211 7th Ave N #420 will honor and celebrate more than 50 music genres and styles that were created, influenced or inspired by African Americans, including Spirituals, Blues, Jazz, Gospel, R&B, and Hip Hop.
Museum members will have the opportunity to tour the museum during "Members Preview Weekend" on Saturday, Jan. 23, and Sunday, Jan. 24, and will open to the public the following weekend, on Saturday, Jan. 30, 2021.
According to the official website, "The museum will house 1,500 artifacts, objects, memorabilia and clothing, along with state-of-the-art technology, each of the museum's seven galleries is designed to share a different narrative and a unique perspective on African American music and history".
COVID-19 Precautions
Due to the escalating threat of COVID-19, they will only be allowing a limited number of visitors inside. Also, the facility will only be open on the weekends for the foreseeable future. Masks or face coverings will be required for entrance, and guests will be asked to remain socially distant while visiting.
Tickets to the museum will be available for purchase on the museum's website for designated time-slots. Every 30 minutes a new tour begins. The pricing is $24.95 for adult general admission, $18.75 for students and teachers with ID and senior citizens, $13.50 for museum guests ages 7–17, and free for visitors 6 years old and under. Three-day individual passes can be purchased for $37.50 for anyone of any age.
To purchase group tickets, email [email protected] or call 615-393-6971.
Check out the official website for The National Museum Of African-American Music HERE!